Juvéderm Ultra® Lip Plumper Injections in Superior WI

Kiss lip lines goodbye with Juvéderm Ultra®. What can Juvéderm Ultra® do? As we age, we age all over, our face being the most noticeable. After all, it's out there all the time. One area that probably draws the most attention is our lips. Full often becomes deflated. And as our lips thin, little lines and creases creep up from them, some fine, some deep. You might have heard them called vertical, lipstick, or smoker's lines. Even if you've never smoked. In medical terms, they're called perioral wrinkles. Unfortunately, they progressively worsen with time, often aging someone beyond their chronicle age. Moving your mouth only makes them worse. They can make you look sad. Feel beyond sad. But you can turn sad into happy with the use of Juvéderm Ultra® lip injections in Superior WI.
---
PLUMP UP THE VOLUME in Superior WI
A plush pout can be yours with Juvéderm Ultra® lip injections. Its function is to absorb water, deliver nutrients, and act as a cushioning agent. So when you inject it into your skin, it acts like a sponge and expands to fill in the lip. But it also fills in wrinkles and folds and supports sunken areas. In this way, Juvéderm Ultra® lip injections not only enhance your lips, by making them look fuller and more youthful, they can enhance your life.
---
FILL UP ON HAPPY
Lip fillers, when done in the wrong hands, can leave your lips looking hard and misshapen. When overdone, you can be left with the dreaded "duck lips". Not pretty. And very scary. At Twin Ports Wellness & Aesthetics in Superior WI, we believe in beauty with balance. As with our other injections and fillers, they are performed in the comfort of our office by Shelly Tischler, a highly qualified, Registered Nurse. No one understands better how much aging lips can leave you feeling down. No one knows more about how to leave you with the soft, kiss-worthy lips you've been longing for. And we're not just talking lip service.
If you want to know more about Juvéderm Ultra®, look no further.
---
JUVÉDERM ULTRA PLUS® PERIORAL FILLER
As you age, the collagen in your skin begins to break down; collagen is one of the factors that keep your skin looking tight and soft when you're younger. And this collagen loss is often most noticeable in your perioral region. You've certainly noticed them as you see them staring back at you in the mirror. Gratefully, there's a solution; Juvéderm Ultra Plus® in Superior WI.
---
PERIORAL FILLING POWERHOUSE IN SUPERIOR WI
Juvéderm Ultra Plus® is widely accepted for its exceptional ability in restoring collagen and volume to your perioral region. This is why Juvéderm Ultra Plus® is one of the many unique anti-aging tools used at Twin Ports Wellness & Aesthetics in Superior WI. You can really see a difference.
---
WHERE CONFIDENCE COMES EASY
Twin Ports Wellness & Aesthetics in Superior WI is the gold standard when it comes to cosmetic fillers and injections like Juvéderm Ultra Plus®. They're not just capable, they're medically qualified, unlike other places that might offer Juvéderm Ultra Plus® injections. Places you have no guarantee as to what you're getting. At Twin Ports Wellness & Aesthetics, Shelly Tischler, a highly qualified, Registered Nurse, will go above and beyond to meet (and often exceed) her clients' goals.
Learn more about Juvéderm Ultra Plus®. Because knowledge is a beautiful thing.
---
JUVÉDERM VOLBELLA® INJECTIONS
Just as the skin starts to wrinkle, sag, and lose volume, the lips start showing signs of age, too. You go to put on lipstick and it just doesn't stay where it's supposed to. Whether you once had lush, full lips that are becoming thinner, or if you have never been satisfied with the shape or size of your lips, your options to change that are plentiful. Twin Ports Wellness & Aesthetics offers several dermal filler lip enhancement options, the latest of which is Juvéderm Volbella® in Superior WI.
---
NOW YOU SEE THEM, NOW YOU DON'T
Juvéderm Volbella® is transforming the way in which we enhance our lips. This specially formulated dermal filler is designed to add fullness to the lips, improve lip symmetry, and reduce the signs of aging around the mouth. Juvéderm Volbella® has serious staying power. As one of the longest-lasting injectables on the market, it can leave lips smooth, soft, and plump for 9 to 12 whole months. (Other lip fillers last about four to six months.) So you get results that are so subtle that no one needs to know that you had the procedure in the first place.
---
THE RIGHT CHOICE. THE SMART CHOICE
When it comes to making you feel not just younger, but better, no one could care more. But caring and concern are just part of our credentials. It seems everyone is getting in on the filler injection game, but can you trust what they promise? At Twin Ports Wellness & Aesthetics, all our injection procedures are performed by Shelly Tischler, a highly qualified, Registered Nurse. So if the lines in your lips are letting you down, let Twin Ports Wellness & Aesthetics and Juvéderm Volbella® lift you up.
---
Before & After Photos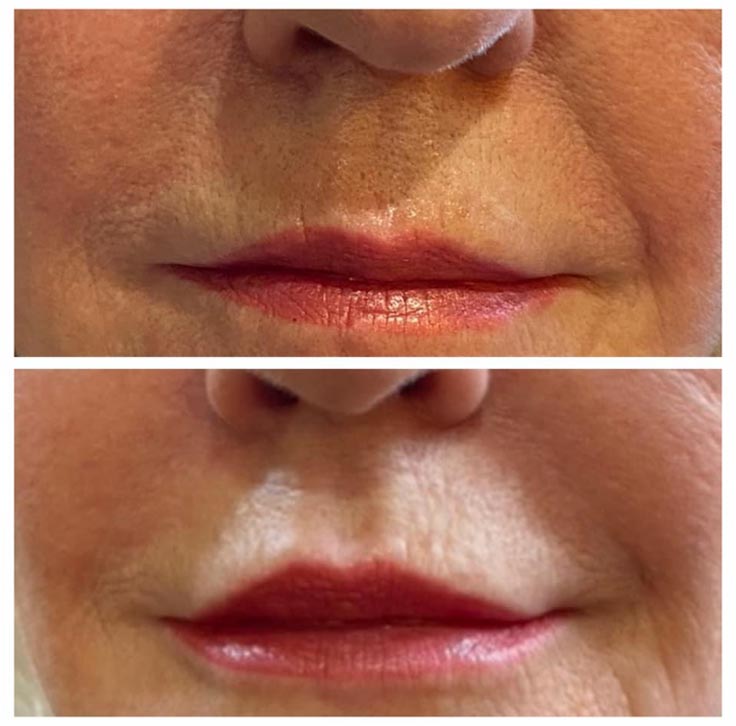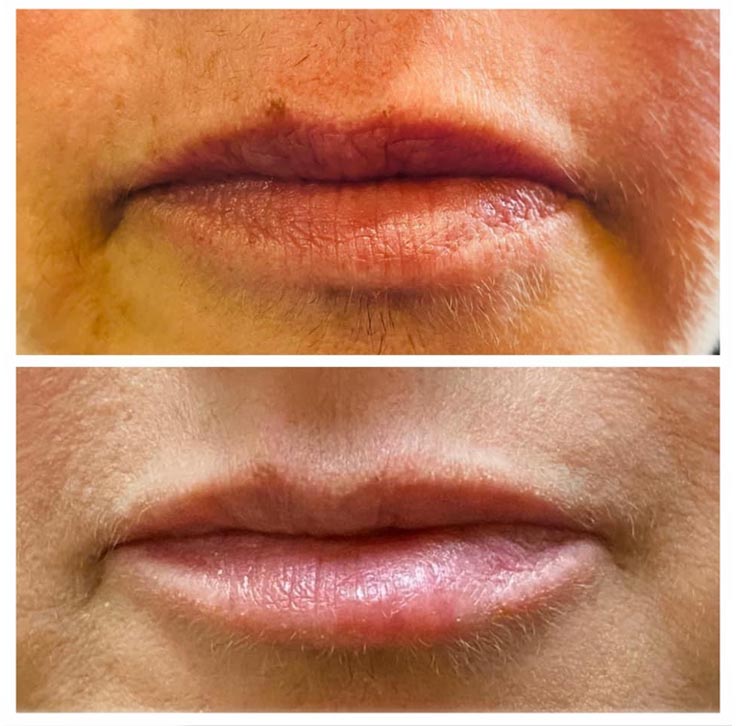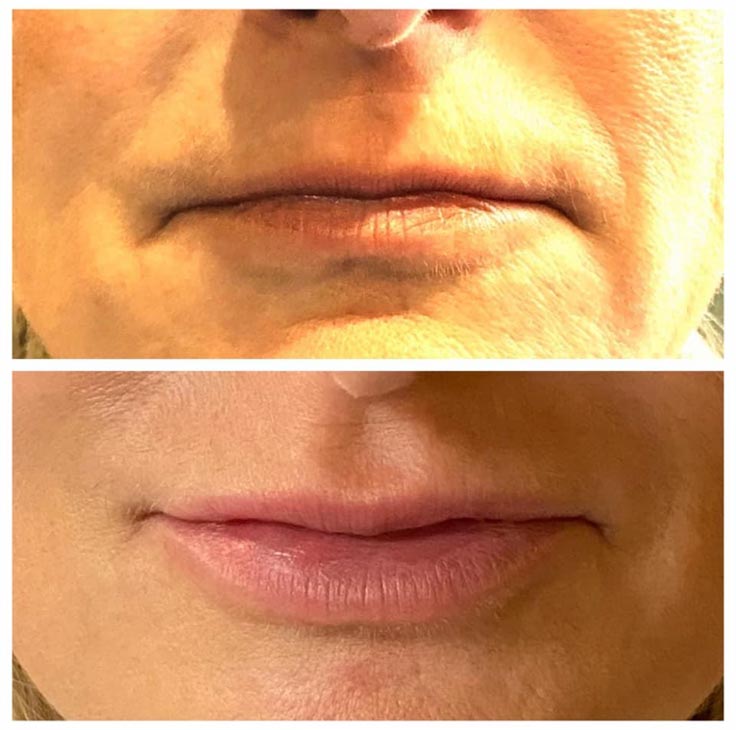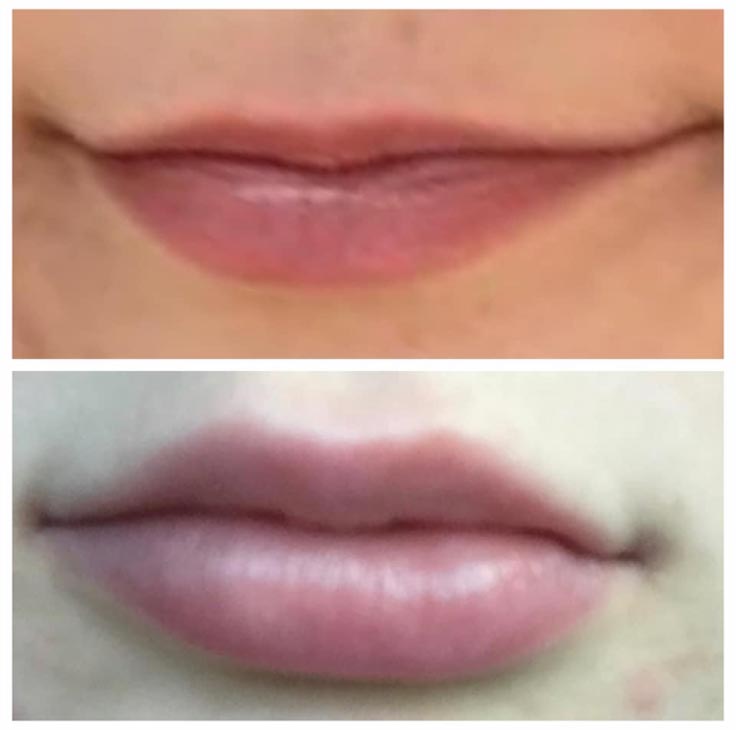 Meet Your Injection Nurse
Shelly, RN
Shelly has 11 years of experience in Plastic Surgery with over 6 years doing Botox and Filler Injections. Shelly has been practicing as a Registered Nurse for 18 years with 25 years of Operating Room experience. Shelly has an eye for knowing just what you need and listens carefully to you and your wishes. Shelly is thrilled to be able to continue this practice at Twin Ports Wellness & Aesthetics helping both men and women to look and feel their best.
Juvéderm Ultra® XC is for injection into the lips and perioral area for lip augmentation in adults over 21.
Juvéderm Ultra® injectable gel is a hyaluronic acid gel.
Hyaluronic acid is a naturally occurring sugar found in the human body. The role of hyaluronic acid in the skin is to deliver nutrients, hydrate the skin by holding in water, and to act as a cushioning agent.
The Juvéderm Ultra® gel is injected into areas of facial tissue where moderate to severe wrinkles and folds occur (most often around the nose and mouth). The injected gel adds immediate volume and restores a smoother appearance to the face.
Like Juvéderm Ultra® and Juvéderm Ultra Plus®, the basic functions are the same. However, Juvéderm Ultra Plus is a more dense form of this cosmetic injection. It is also the most cross-linked version. Hence, it has a greater filling-up-volume effect where cheeks, lips, naso-genian folds, general folds, and very deep nasolabial folds are concerned.
You should stop taking aspirin, ibuprofen and fish oil supplements for 2 weeks prior to injection, to decrease your risk of bruising at the injection site.
After the procedure, there is minimal recovery or downtime. You should see an immediate improvement in the treatment areas. Most patients need one treatment to achieve optimal wrinkle smoothing. One treatment could smooth your lines and wrinkles for up to 1 year! However, results may vary and correction is temporary. Supplemental treatments may be required to achieve and maintain optimal results. Risks include bruising at the site of injections.