Botox® Injections & Treatments in Superior WI

BOTOX®: CROW'S FEET ARE FOR THE BIRDS
Does Botox® in Superior WI really make a difference? We'd all like to age gracefully, no matter what our age. But the fact is, at one time or another, most people come face to face with wrinkles they'd rather do without. Ever. You're not just tired of them, you look tired. Come to think of it, you look like your father whose brow was forever furrowed. Wrinkles that can curl into creases are enough to make anyone frown and living in a selfie-seized world doesn't help. It's not just a matter of turning back time for folks over fifty. More and more men and women in their twenties and thirties want to do their best to keep prevent facial wrinkles. Fortunately, Botox® can noticeably make a difference and who hasn't heard about Botox®? It's quite the brow-raiser.
---
AGING DOESN'T HAVE TO BE SOMETHING TO FROWN ABOUT in Superior WI
Fine lines, frown lines, how-did-those-get-there lines. Whatever you call them, a few minutes of Botox® can smooth wrinkles on your forehead, in between your eyes, and also those crow's feet. Without looking like you're the proverbial deer caught in the headlights or looking like all your natural expressions have evaporated. Or feeling like everyone is going to point and stare and say "We know what you've done". Another benefit of getting Botox® injections is that as part of an ongoing beauty routine, they can help prevent wrinkles from forming in the first place. The treatments can be slow and subtle. Rested and refreshed is the way to go and in the right hands, Botox® delivers. No wonder more and more people are beating down the door for it.
---
WE DO IT ALL FOR YOU
Yes, Botox® can work wonders, but it is important to get your Botox® injections from someone skilled, experienced, and knowledgeable in administering them. In Superior WI, that would be Twin Ports Wellness & Aesthetics. All our Botox® treatments are performed by Shelly Tischler, a highly qualified, Registered Nurse. After carefully analyzing your face, she can determine what you need and where you need it. With Twin Ports Wellness & Aesthetics in Superior WI, you'll get results that are natural and never overdone. You'll look more youthful and gain more confidence. And above all, you never have to fear ending up with the pulled, frozen face you've seen or heard about. You can trust that.
You've got more questions about Botox®? We've got the answers.
---
Before & After Photos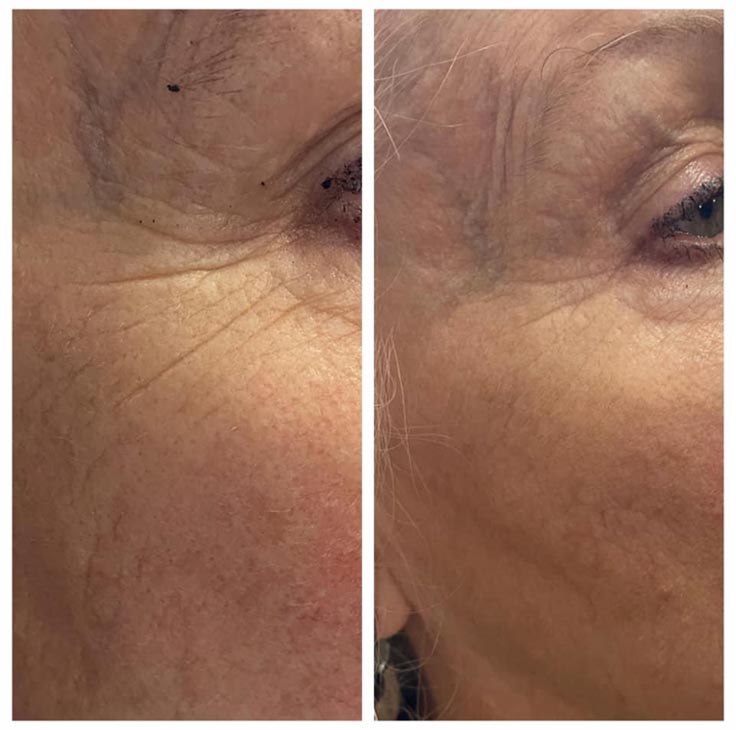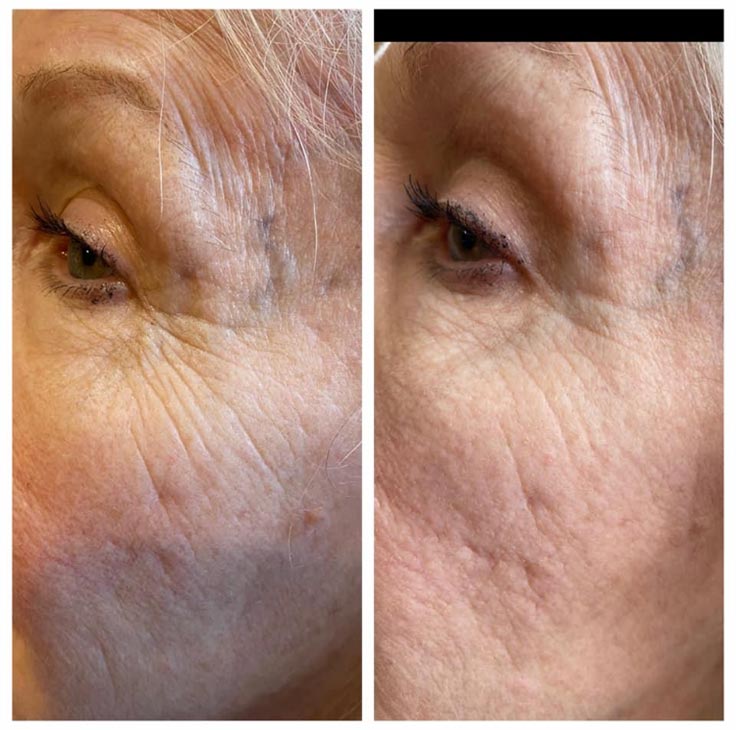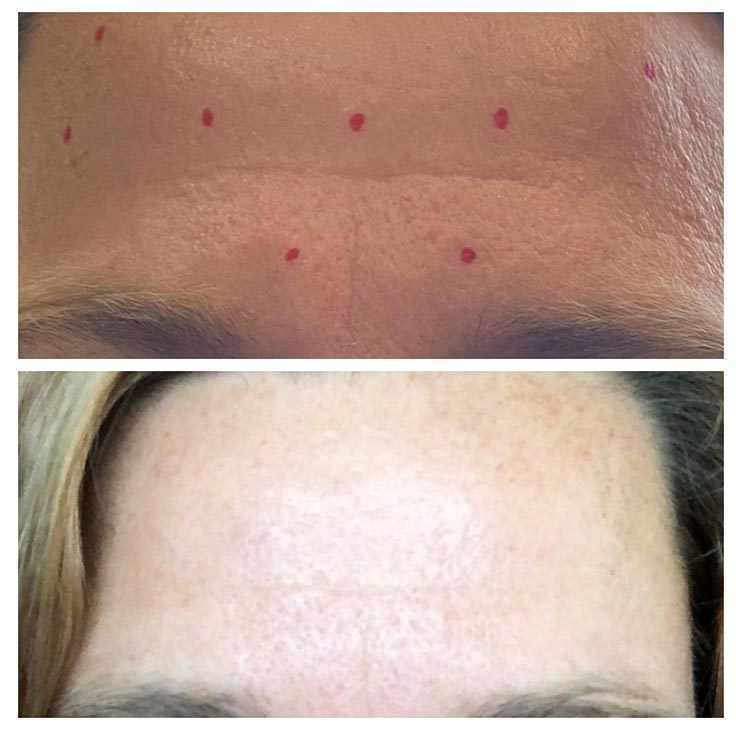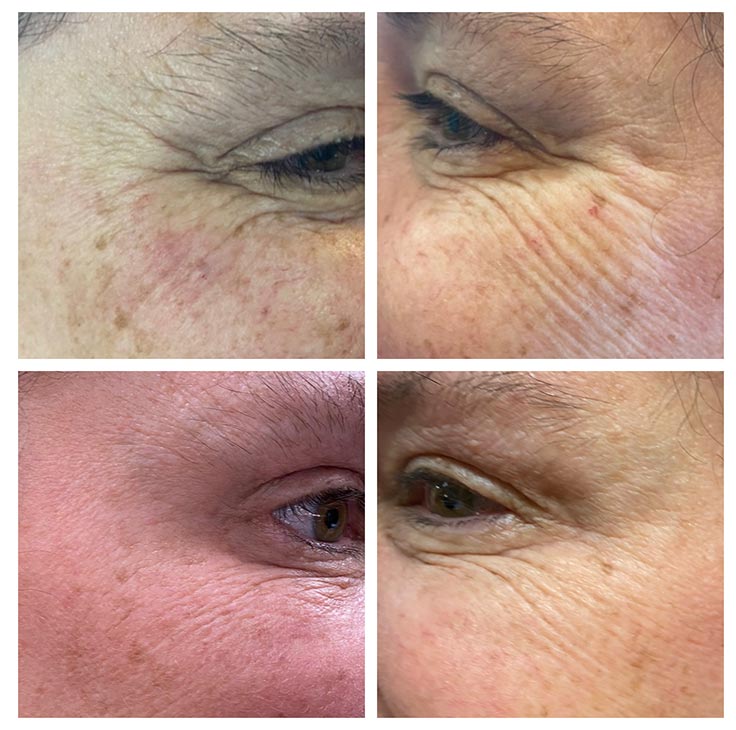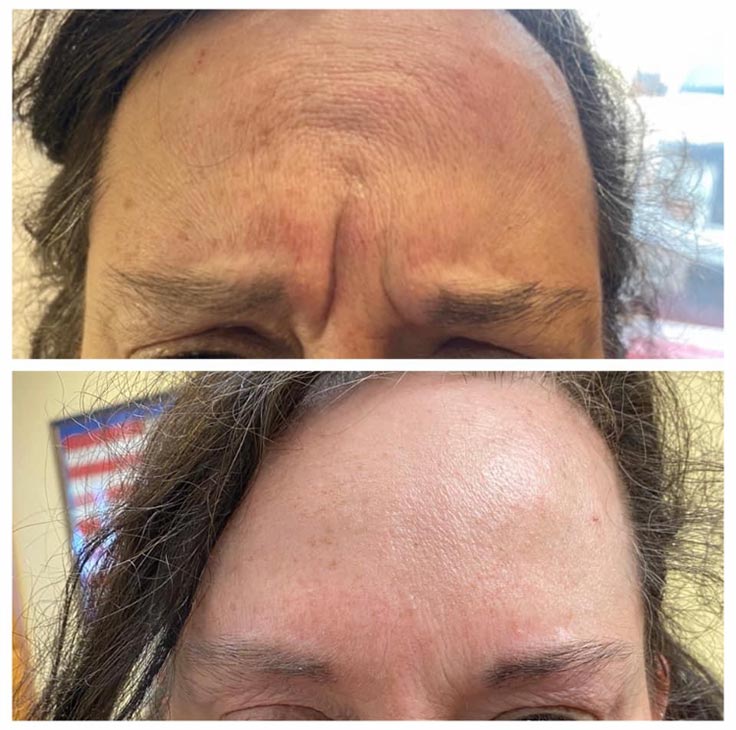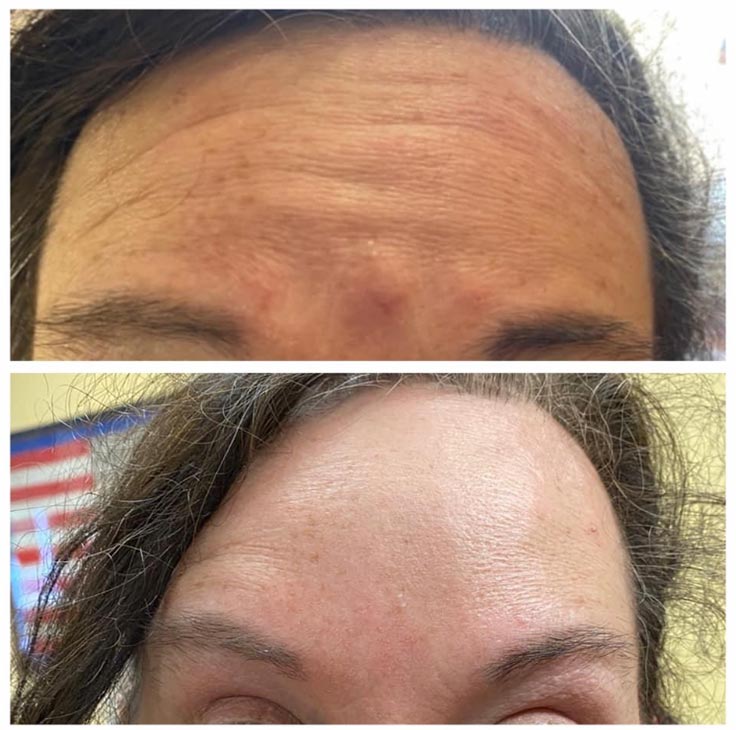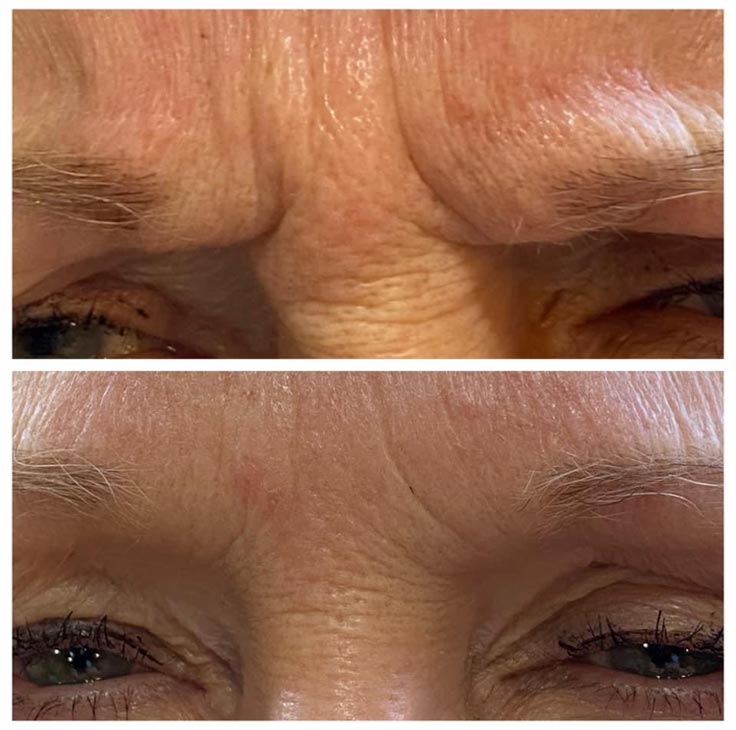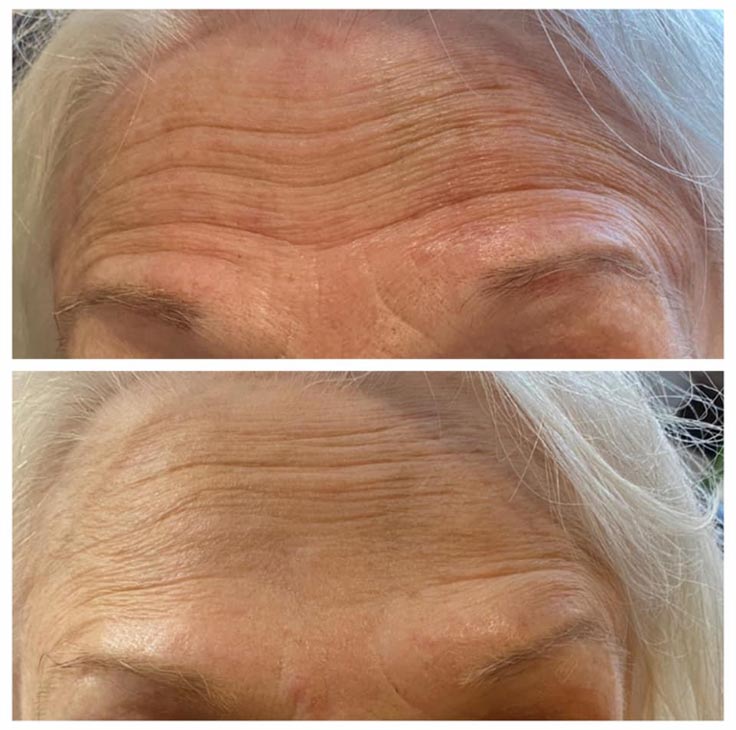 Meet Your Injection Nurse
Shelly, RN
Shelly has 11 years of experience in Plastic Surgery with over 6 years doing Botox and Filler Injections. Shelly has been practicing as a Registered Nurse for 18 years with 25 years of Operating Room experience. Shelly has an eye for knowing just what you need and listens carefully to you and your wishes. Shelly is thrilled to be able to continue this practice at Twin Ports Wellness & Aesthetics helping both men and women to look and feel their best.
BOTOX® Cosmetic contains tiny amounts of a highly purified botulinum toxin protein refined from the bacterium, Clostridium botulinum. Formulations, potency, and approved doses vary among botulinum toxin products, which means that one product cannot take the place of another. Those are a few reasons why there is no such thing as a "generic" form of BOTOX® Cosmetic. There have been no studies to support that other products are Unit-to-Unit equivalent to BOTOX® Cosmetic.
Three percent of patients experienced eyelid drooping in the frown lines studies and 1% of patients experienced eyelid swelling in the crow's feet studies. Other possible side effects include: dry mouth; discomfort or pain at the injection site; tiredness; headache; neck pain; eye problems: double vision, blurred vision, decreased eyesight and dry eyes; and allergic reactions. These are not all of the possible serious side effects of BOTOX® Cosmetic. Please see the Important Safety Information including Boxed Warning and Medication Guide, and talk to your specialist.
Your specialist will discuss your treatment goals and perform a facial analysis to determine the appropriate treatments for you. The actual injection process takes about 10 minutes.
You may begin to notice results within 24 to 48 hours for moderate to severe frown lines, with results lasting up to 4 months.
For the crow's feet area, your specialist will inject 3 areas of the orbicularis oculi, the muscle that frames the side of the eye. This will be repeated on the orbicularis oculi muscle on the other eye.
For the frown lines area, your specialist will administer 5 injections into muscles in your forehead—1 in the procerus muscle and 4 in the corrugator muscles.
After your treatment, you can resume your day. There is minimal downtime and your specialist may give you specific aftercare instructions.